Don't waste time worrying - spend time planning for security.
The hackers are challenging themselves to do better - are you?
The problem is computers are not perfect(configured by people), and we need to use them when we need them...
We are System Engineers and Certified Ethical Hackers.
Criminal Hackers are inserting themselves into our processes, whether we like it or not.
This is what they are interested in: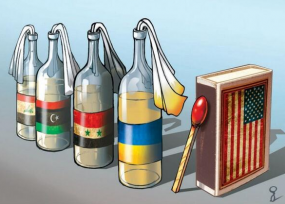 Yes the hackers enjoy mayhem and love to destroy anything American.
Can you truly say with 95% certainty that there are no errors in any of your computers, network systems, firewalls or WiFi access points? (A Risk Assessment may be needed which we can help complete).
Contact Us to discuss improving your security with testing.
Page updated 11/17/15